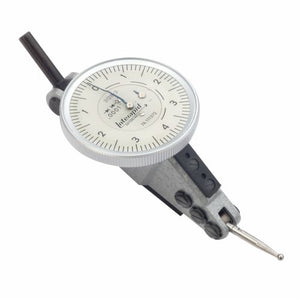 Brown & Sharpe 312B-3 Interapid Dial Test Indicator, 0-.016" Range, .0001" Graduation
$35445

$354.45

Save $62.55
---
---
Brown& Sharpe 74.111372 Interapid Dial Test Indicator has a measuring range of 0-.016" with a 1.5" bezel diameter, .0001" Dial Graduations and 0-4-0 Reading. These Test Indicators are magnetic resistant with two-way action and no reversing lever.
FEATURES:
Dovetail and adjustable stem adaption

Carbide contact point that swivels 120 degrees

Extremely low measuring pressure

Ball bearing and jeweled movement

Precise repetitive readings

Easy-to-read tilted dial and a revolution counter.